During certain C-checks it is required to remove the fwd or aft cargo-door opening scuffplates in the lower corners. This is to perform the structural inspection of the area described on the inspection task card(s).
Very often the scuffplate cannot be removed without breaking it or cracking it because the shape of the plate is so complex that bending or removing it with lots of force is often necessary.  A weld-repair procedure is possible, but not always possible at your location where you perform the maintenance. A new scuffplate is then the only option, spending about 1800 dollar for a new one.
Therefore a guide was made which tells you what you may do to prevent cracking or breaking the scuffplate. As always, such a procedure is not mentioned in your amm where it simply says [remove the scuffplate]. It's up to you how.
See the pictures below with the comments.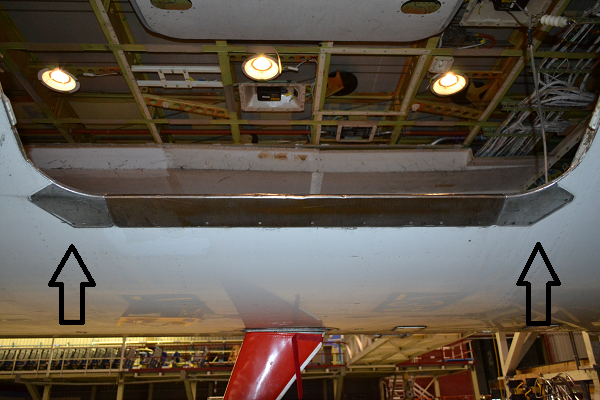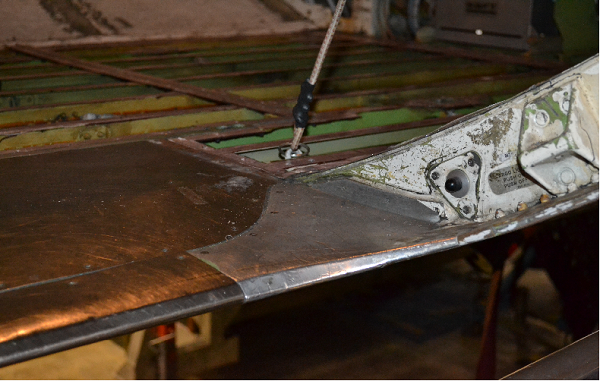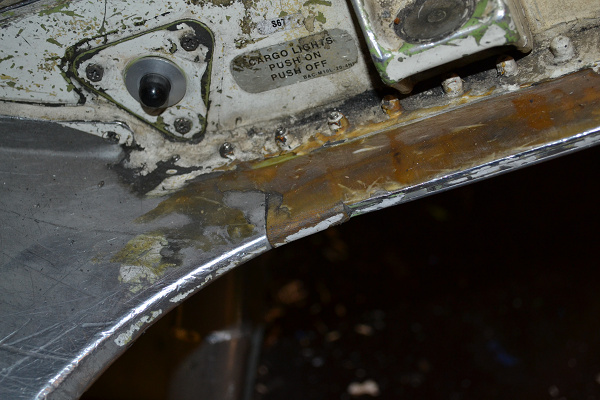 First remove the filler and compound: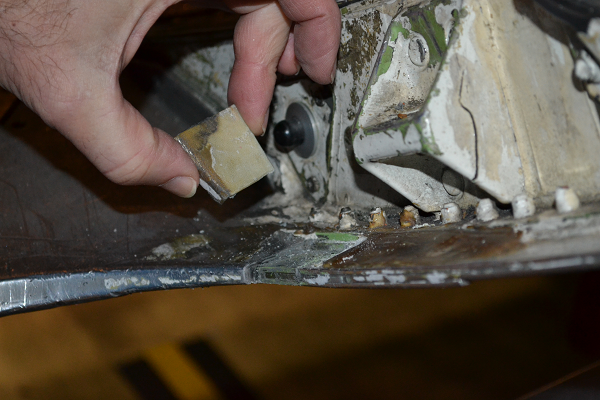 Remove all fasteners: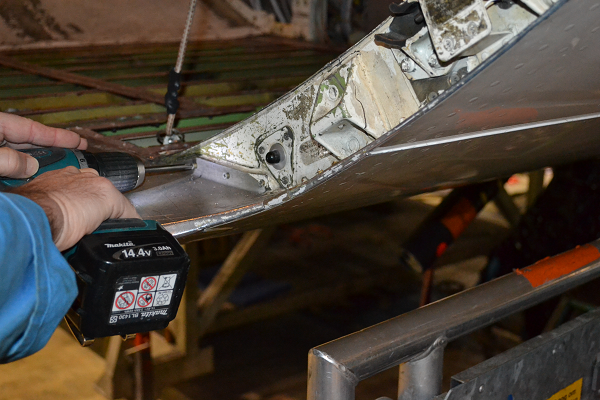 Remove all sealant: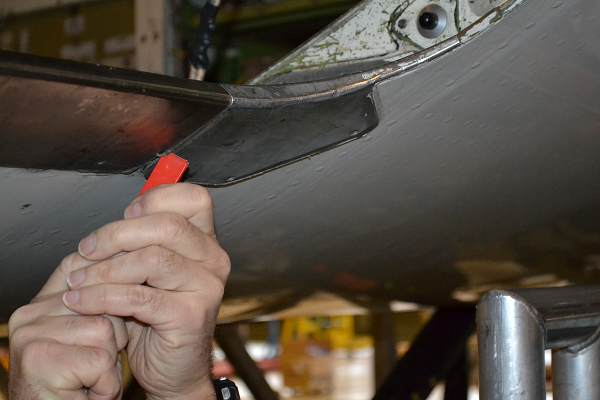 Locate and clean the area around the hi-lock: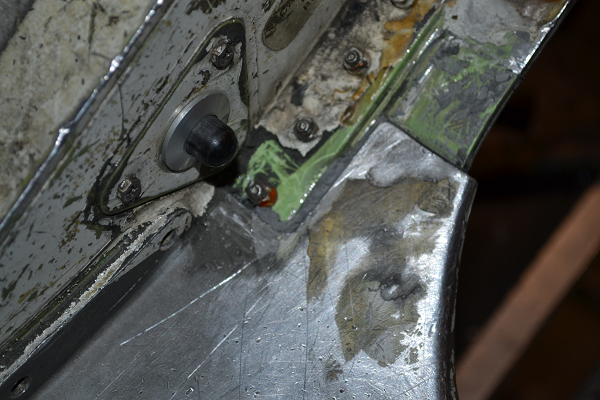 Remove the hi-lock (this is an important step in the process):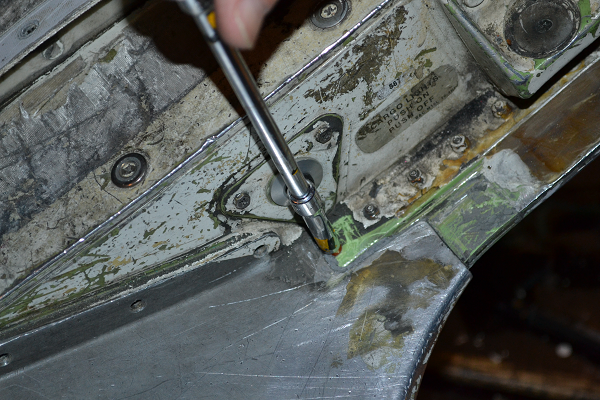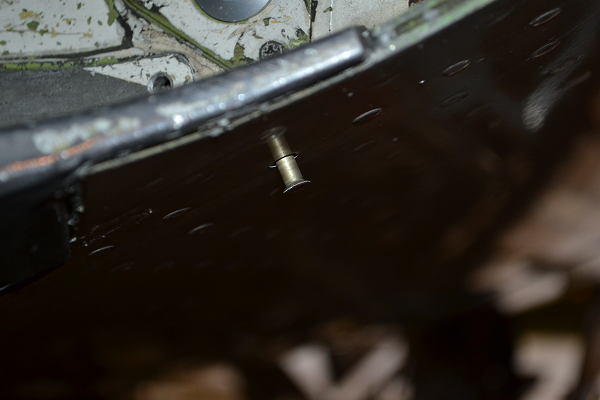 Carefully use plastic tools to loosen the plate: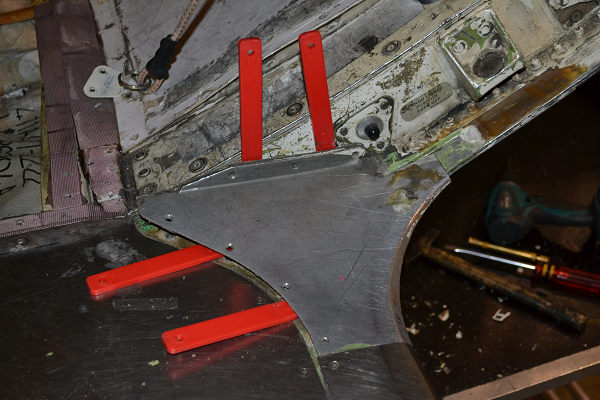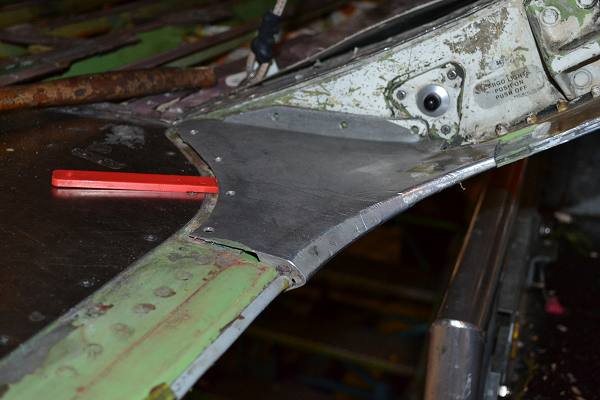 Remove the scuffplate carefully without bending the upper from the lower part: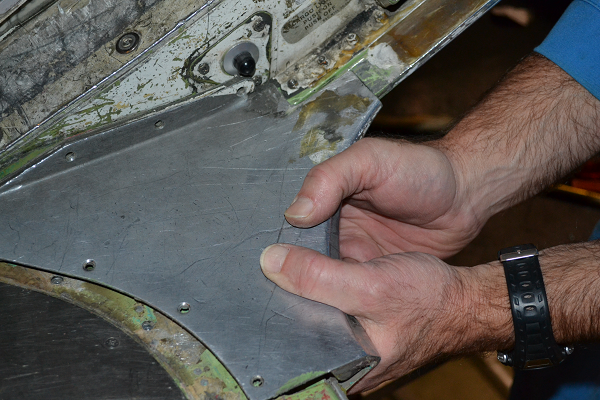 References:
Removal of scuff plates: AMM 53-11-02-020-801
Forward door surround: IPC 53-13-00-08
Aft door surround: IPC 53-13-00-05   or  IPC 53-13-00-05A
Thanks to Ferd C. for his work together with support from the V-team.
> FOR INFORMATION ONLY. UNCONTROLLED DATA !.