Some operators have the 737NG SFP (Short Field Performance) model flying around. These models are not seen very often, thus when you see one, or you have one in your maintenance facility, you might be surprised by some features and difference between your "regular" 737NG and the SFP 737NG. For example , it has a retractable tail-skid, a supplemental PSEU, and different slat/flap combination settings.
A nice SFP overview is presented in this document. Also some additional pictures below show you some differences on the SFP 737NG.
Retractable tail skid: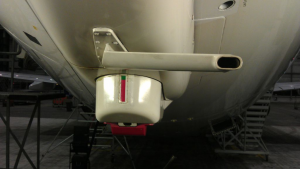 Supplemental PSEU: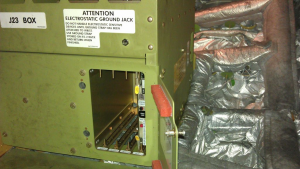 Inside tailcompartment: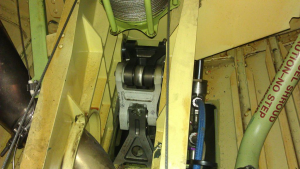 > FOR INFORMATION ONLY.     UNCONTROLLED DATA !.