ATA:
49-30
Fleet Type:
300/500
Applicable Reference:
IPC 49-31-61-01 Item # 75
Discrepancy:
APU Generator Frequency fluctuates or generator drops off line when APU is under a load
Possible Fix:
Replace the Fuel inlet line going to the Fuel filter. MPM# AE705610-1
Tip:
Put the APU under full air and electrical load, then shutoff all the Fuel boost pumps. Look for fluctuation to be more
pronounced when under heavy load. You can remove the fuel line and look down the center of it for twisting and partial obstruction.
This problem could be created during APU changes, when this line is disconnected. Checking aircraft history to see if
problem began following a APU replacement could speed your troubleshooting process
Reason/Explanation:
When the Fuel line gets twisted during installation the inner Teflon(under the protective cover) portion of hose
obstructs the Fuel line. It could still be able to supply enough fuel while the positive pressure of the fuel pump is
forcing fuel through. During heavy load the APU might have problems getting sufficient fuel to keep Freq's stable
during peak demand. Shutting off positive fuel pressure helps to isolate faults in the fuel delivery system, that can
result in performance problems of the APU.
It is difficult to use backing wrench during installation due to large protective cover on line which could result in this
restriction.
It would be similar to running hard while trying to breath through a straw. During peak demand insuffient flow presents
performance issues. Thanks to Tom S. for his input!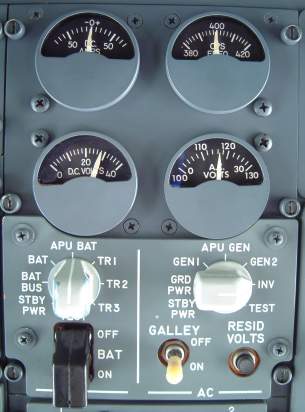 > FOR INFORMATION ONLY. UNCONTROLLED DATA !.