On the next gen 737 it happens often that passengers are complaining about cold and sometimes iced sidewall panels at a few seatrows aft of the emergency exits. We found this on several 737-NG aircraft and discovered that the insulation blankets where soaked with water/moisture, causing them to freeze and conducting the cold from outside to the inside and sidewalls. The blankets showed a porous edge at the upper edge of the blanket which is positioned at the lower edge of the window assy.
These wet blankets are not able to dry because there is no airflow or ventilation in that area, between station 685 and 727, covering 2 window frames wide. The missing ventilation is caused by the strengthened construction at that point because of the landing gear being positioned underneath. Also the air return grills are missing, only closed panels are installed on that spot.
The only solution we have is to replace the wet blankets, or repair them and making them more water-proof at that area using blanket-repair tape. See the pictures below showing examples of the area and the wet and worn/porous blankets. The a/c on these pictures is almost 2 years old.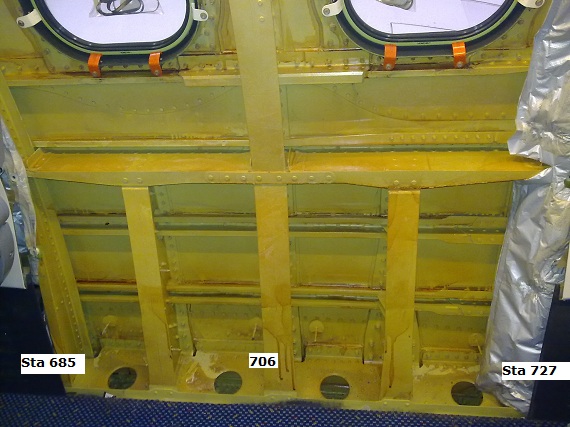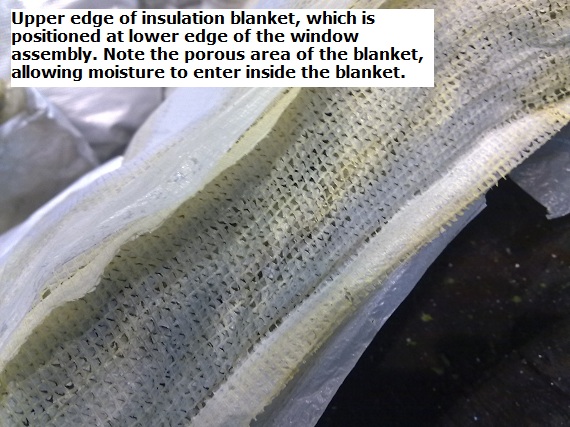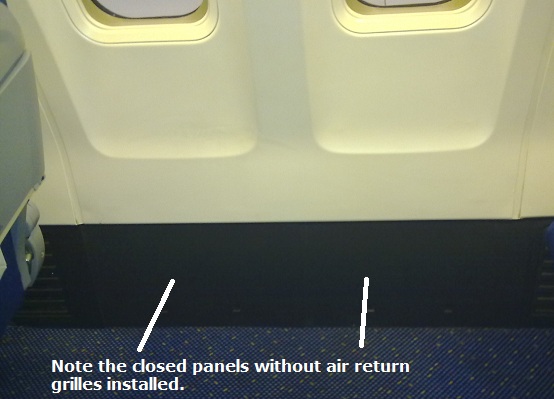 > FOR INFORMATION ONLY. UNCONTROLLED DATA !.