On the classic 737 you will (almost always) find this panel attachment to the fuselage side with lots of play. The bolthole will be elongated and the screw will be very loose, thus causing the panel to have play in upward direction. You can install a thicker screw with a dimpled washer, or replace the attachment bracket completely, depending on the situation. It's just an item you should not overlook during inspections. See picture for location.
LH side wing/body connection, screw removed.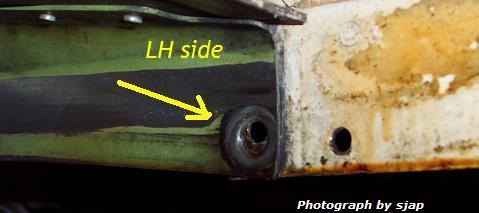 RH side wing body connection, screw installed.
> FOR INFORMATION ONLY. UNCONTROLLED DATA !.