Greenville MS;
No pilot errors but……
How a couple hundred bucks worth of concrete can destroy a $50M
airplane. The airplane had just finished having the company name painted on
it, and was about to be ferried back from the paint shop. While taxiing out to the runway, the concrete collapsed under
one of the main landing gear assemblies.
Report is that the hole is about 6-7 ft deep. A drainage pipe
was leaking and the erosion caused the hole under the concrete.
The only people on board were the two pilots,
who were able to escape out of one of the aft galley doors.
At first glance, it doesn't look TOO bad. But then you look a little
further-the landing gear on the left side was completely ripped out of its
mounting points and twisted backwards.
The force of that damaged one of the spars on the wing-which is a BIG deal.
There was also a fuel leak and engine damage.
On the winglet….maybe a whipping action caused by the wing flex as it dropped and then came to a
halt? That would give it a lateral load it was probably never designed for!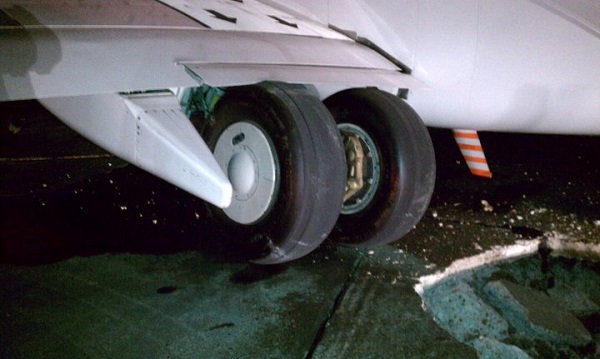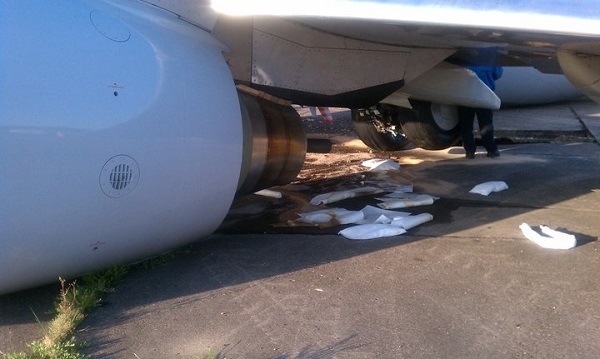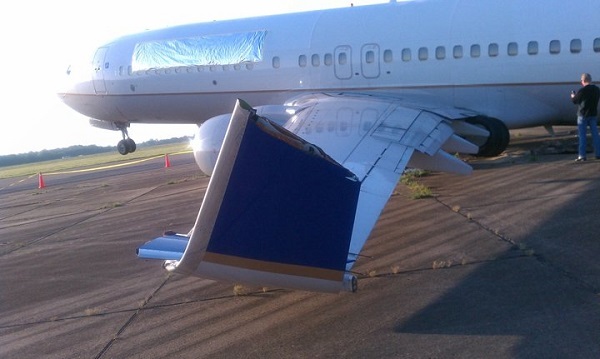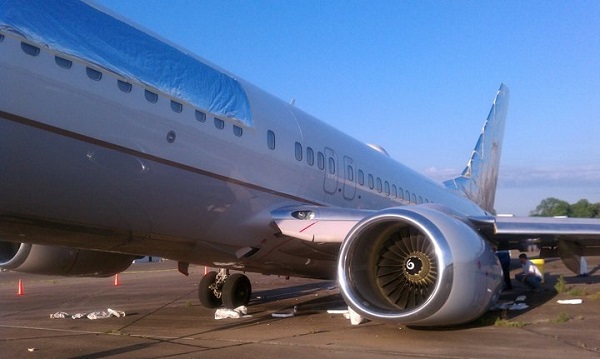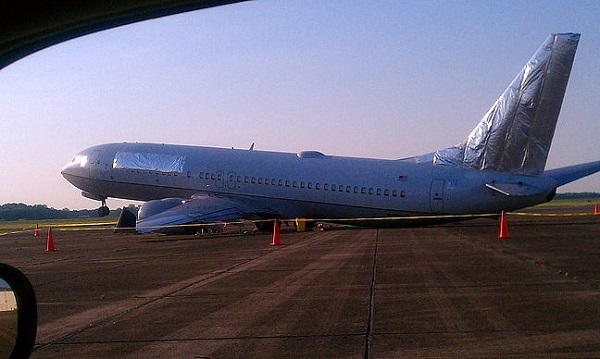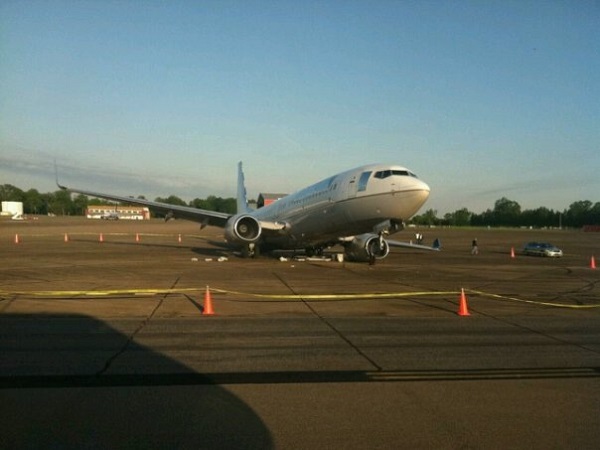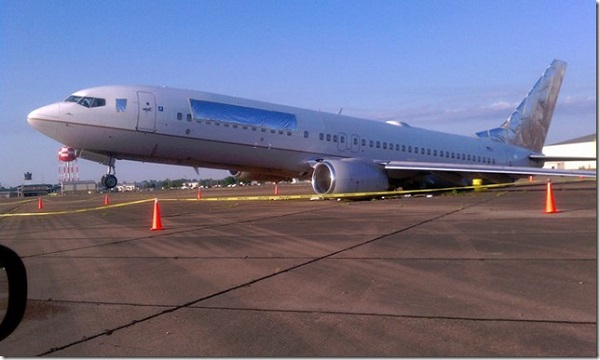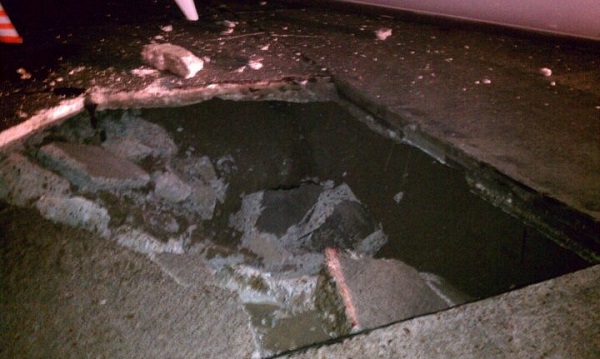 > FOR INFORMATION ONLY. UNCONTROLLED DATA !.