Arced:
Visible effects (burn spots, fused metal) of an undesired electrical discharge between two electrical connections.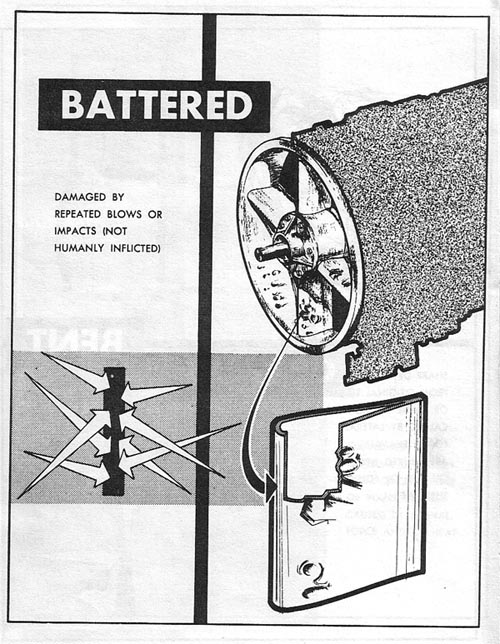 Bent: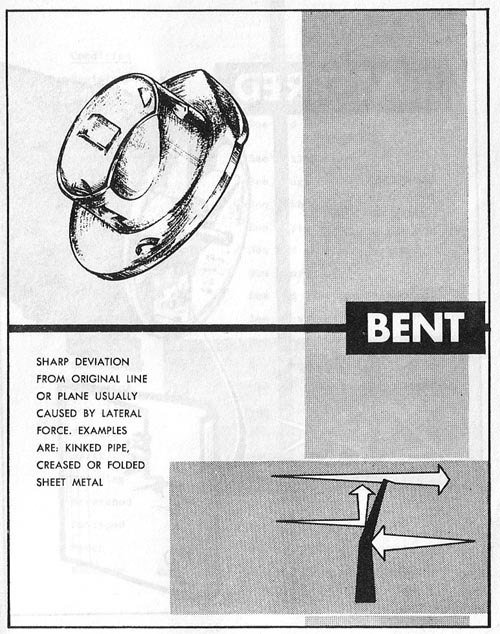 Binding:
Restricted movement such as tightened or sticking condition resulting from high or low temperature, foreign object jammed in mechanism, etc.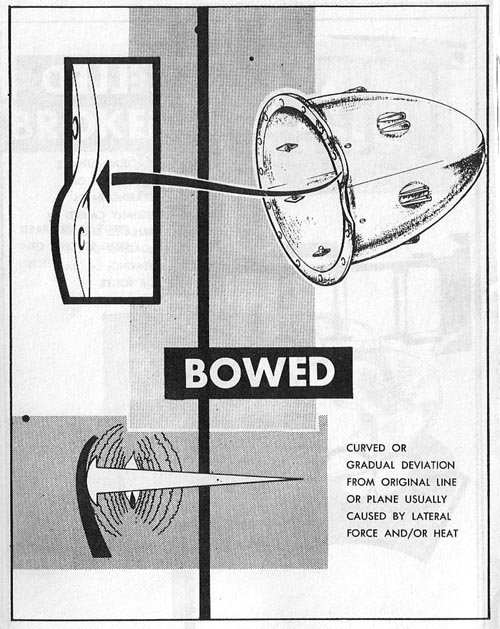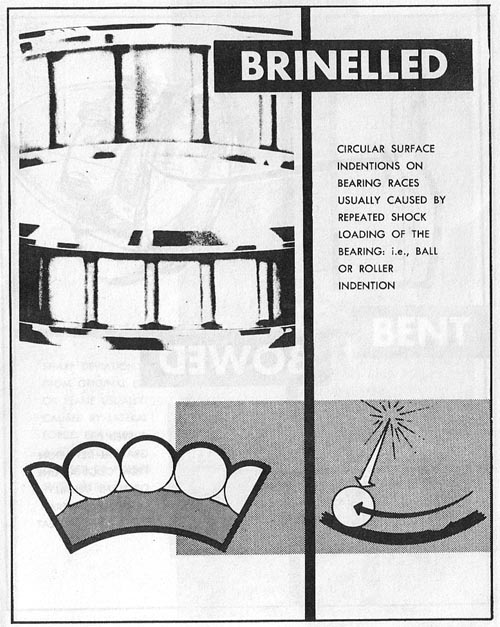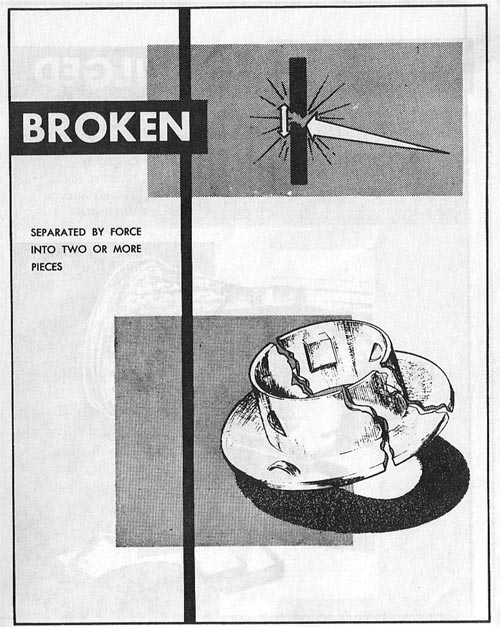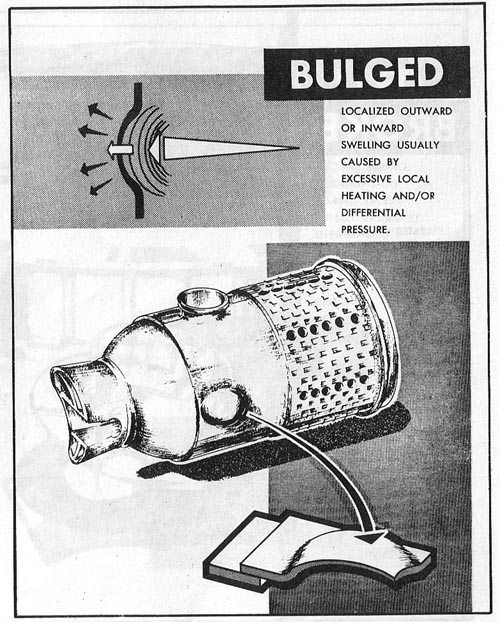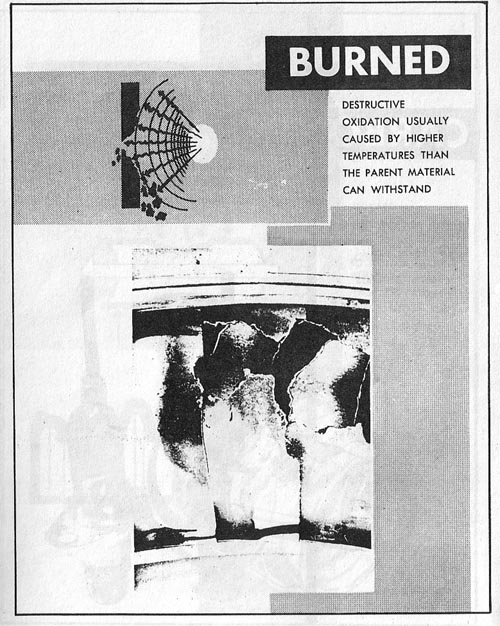 Burrs:
A rough edge or a sharp projection on the edge or surface of the parent material.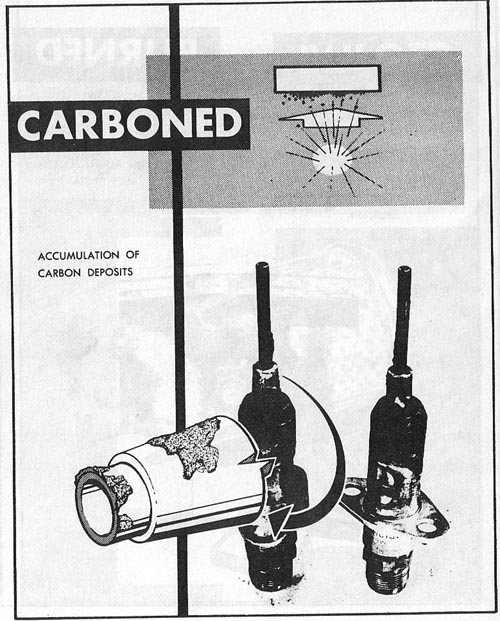 Chafed:
Frictional wear damage usually caused by two parts rubbing together with limited motion.
Checked:
Surface cracks usually caused by heat.
Chipped:
A breaking away of the edge corner or surface of the parent material usually caused by heavy impact (not flaking).
Circuit – Grounded:
Undesired current path to ground (common).
Circuit – Open:
Incomplete electrical circuit due to separation at or between electrical connection points.
Circuit – Shorted:
Undesired current path between leads or circuits that normally are at a different potential.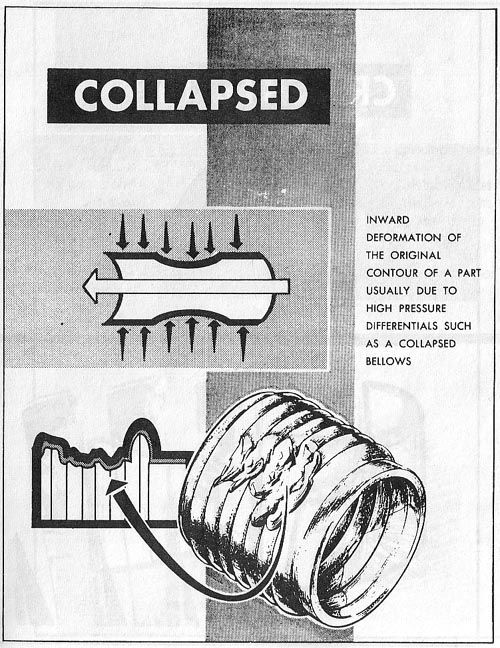 Corroded:
Gradual destruction of the parent material by chemical action. Often evidenced by oxide build-up on the surface of the parent material.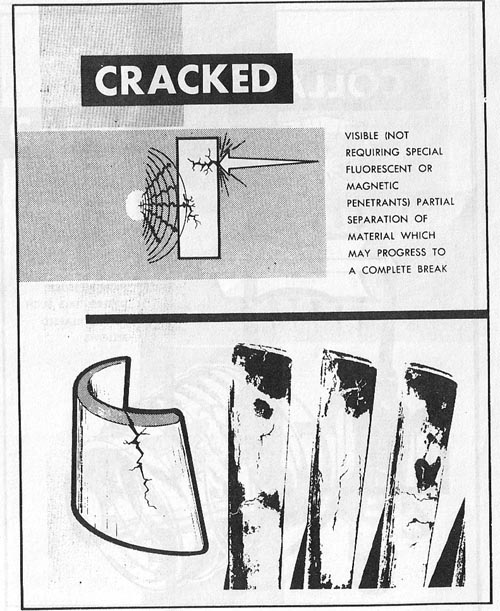 Crossed:
Material damage to parts (as in the case of crossed threads) or part rendered inoperative (as in the case of crossed wires) as a result of improper assembly.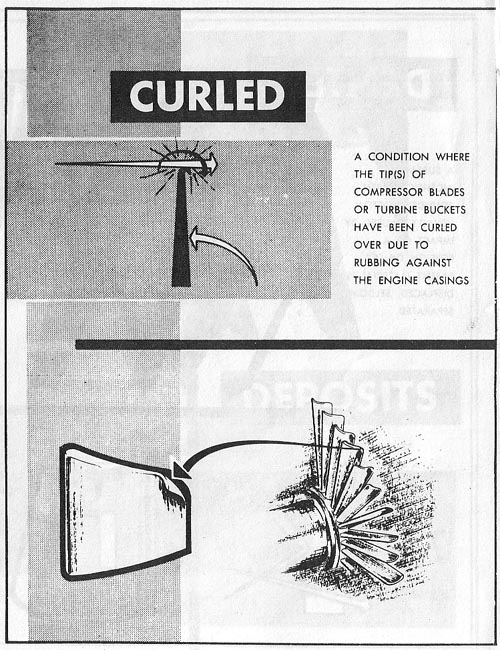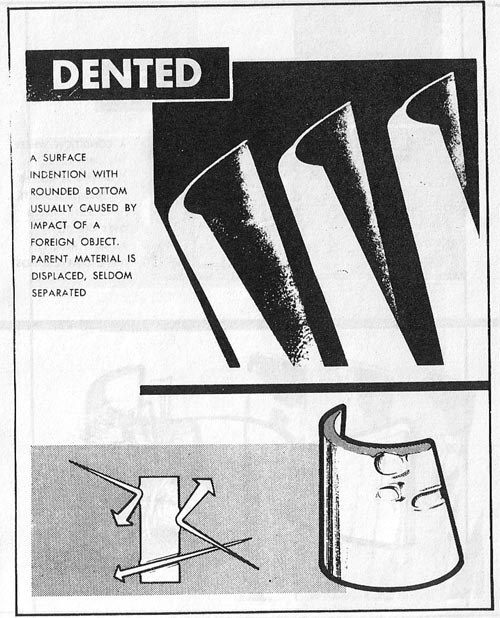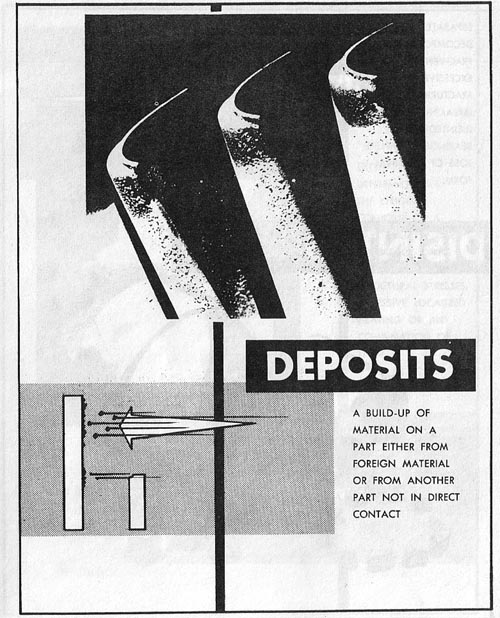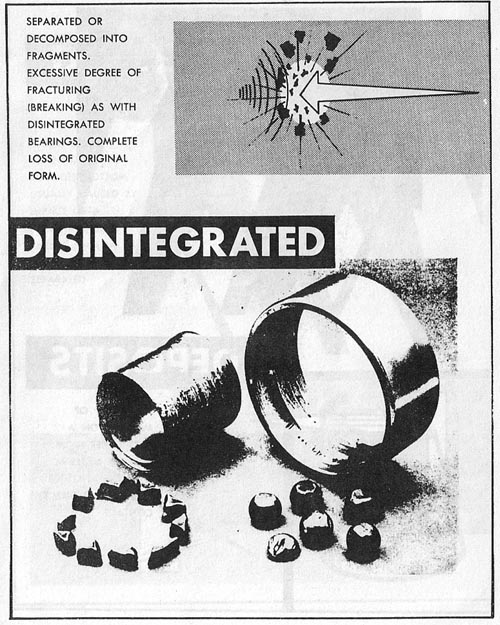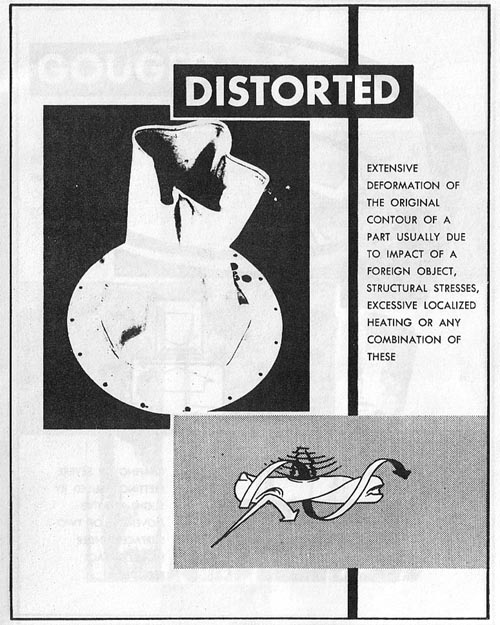 Eccentric:
Part(s) wherein the intended common center is displaced significantly.
Eroded:
Carry away of material by flow of fluids or gases, accelerated by heat or grit.
Flattened out:
Permanent deformation beyond tolerance limits usually caused by compression.
Frayed:
Worn into shreds by rubbing action.
Fused:
Joining together of two materials usually caused by heat, friction, or current flow.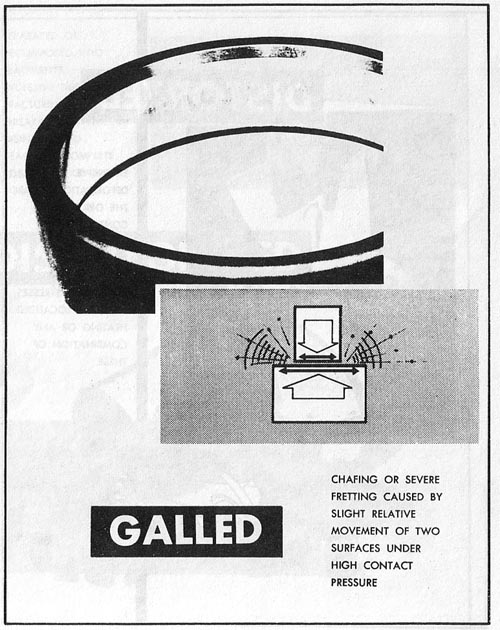 Glazed:
Undesirable development of a hard, glossy surface due to rubbing action, heat or varnish.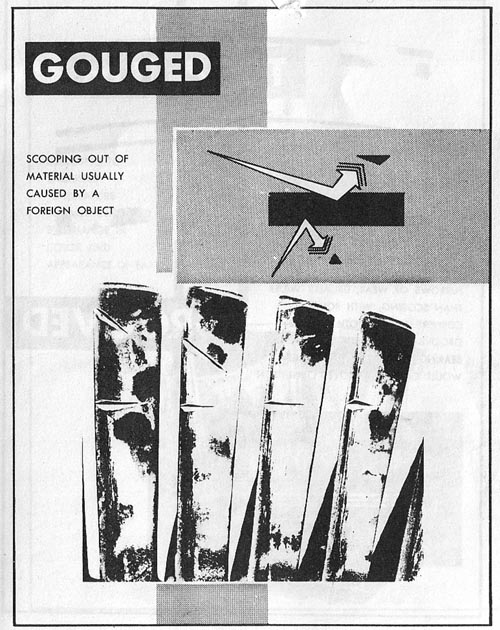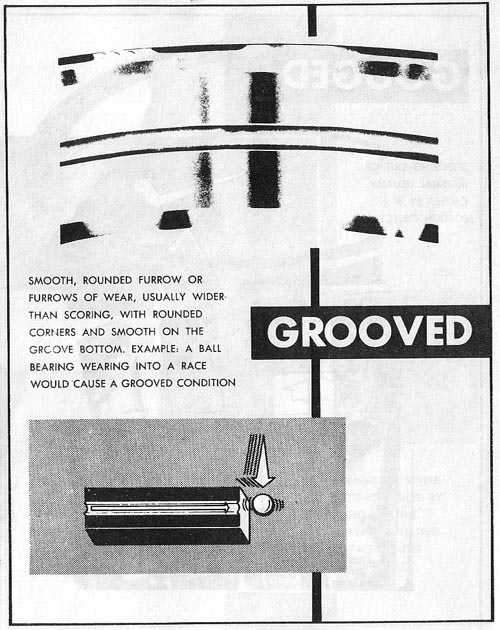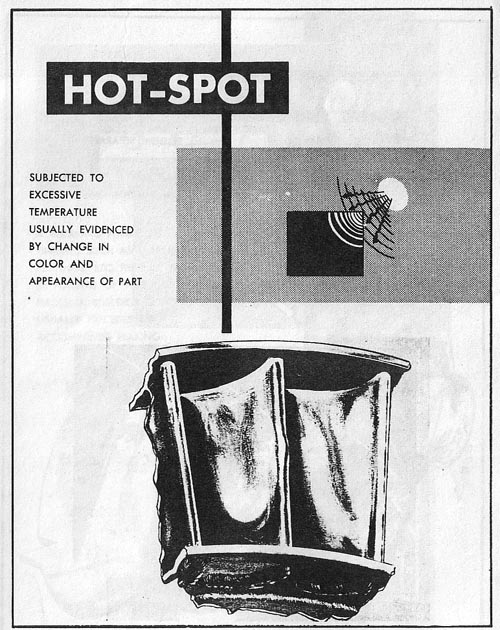 Indications:
Cracks, inclusions, fractures etc. not visible without fluorescent or magnetic penetrants.
Melted:
Deformation from the o-riginal configuration due to heat, friction or pres-sure as with melted bear-ings or insulation.
Mis-matched:
Improper association of two or more parts.
Mis-aligned:
Improper installation of a part resulting in damage to the installed part or to associated parts.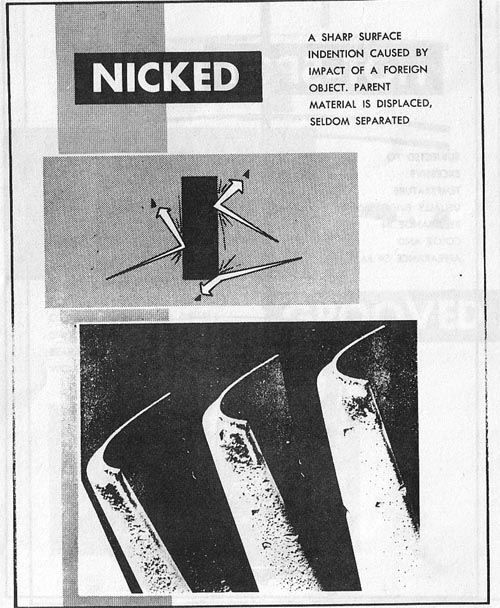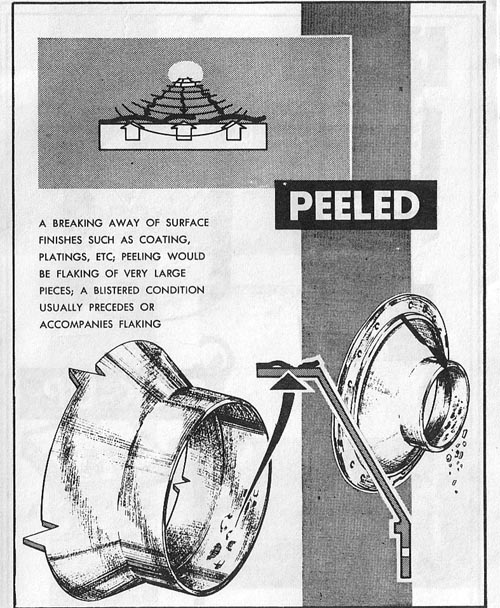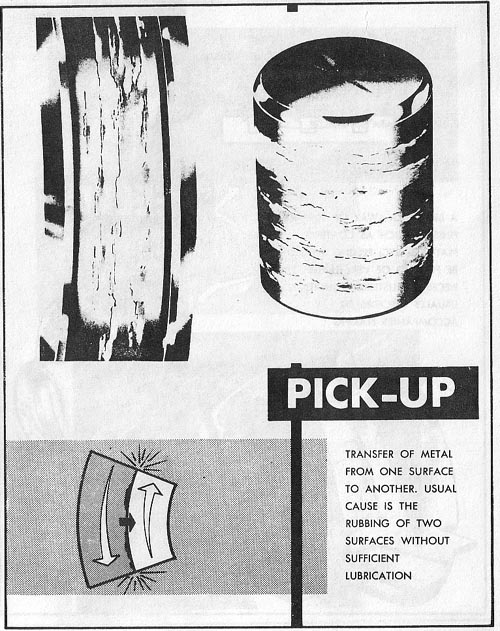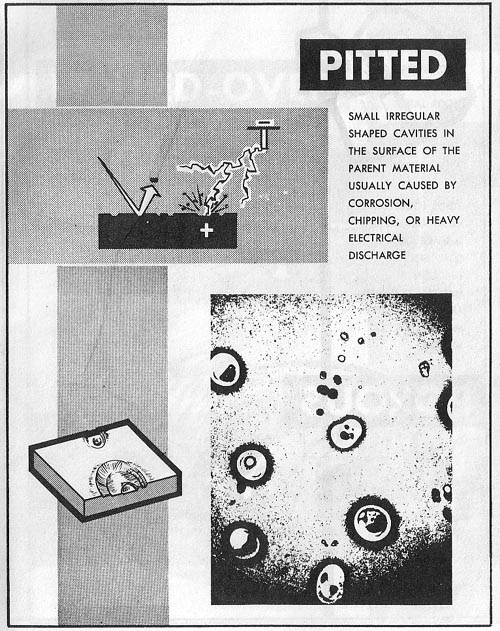 Plugged:
Pipe, hoses, tubing, channeling, internal passage etc. which are totally or partially blocked.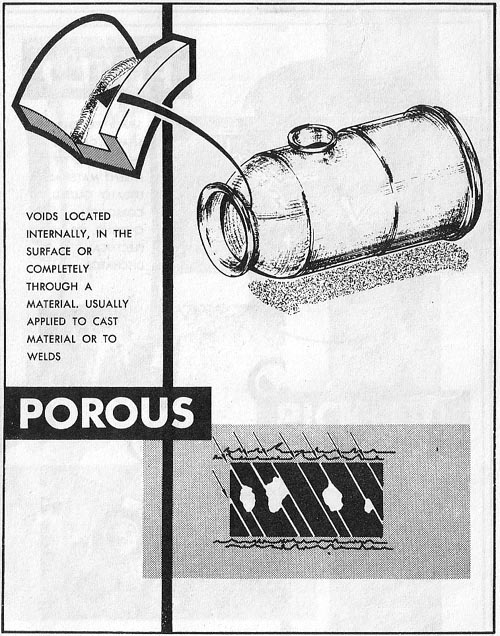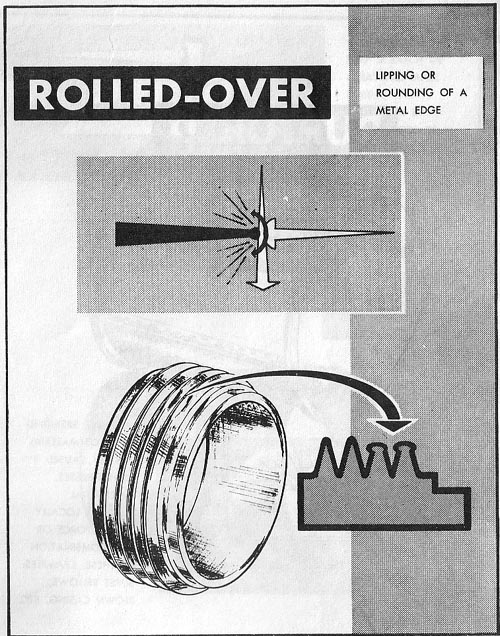 Rough:
Usually applies to operation as opposed to surface finish; i.e. a condition of bearings (which cannot be disassembled further) where during the spin test the rotation is rough.
Rubbed:
To move with pressure or friction against another part such as compressor rub.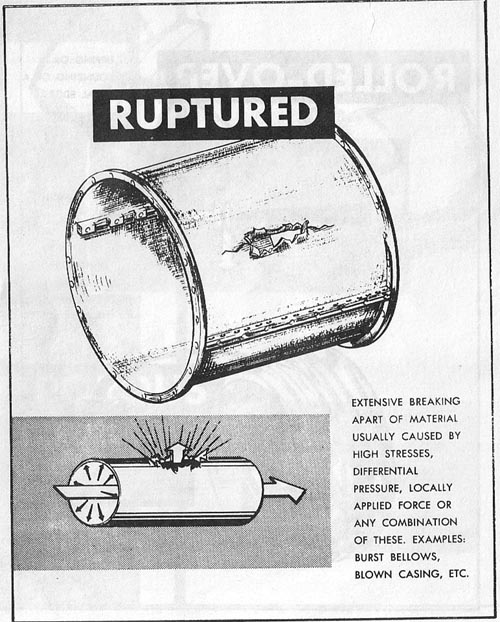 Rust:
Sometimes written down  when corrosion is found. Applies only to some specific persons. If "rust" is found, no aircraft will ever leave the hangar.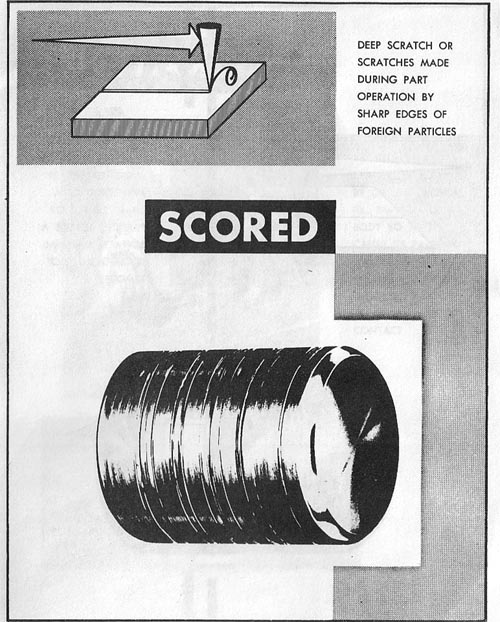 Seized:
Parts bound together because of expansion or contraction due to high or low temperature, foreign object jammed in mechanism, etc.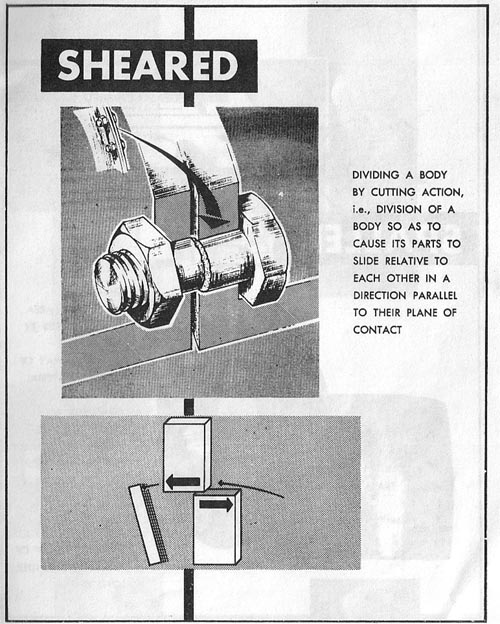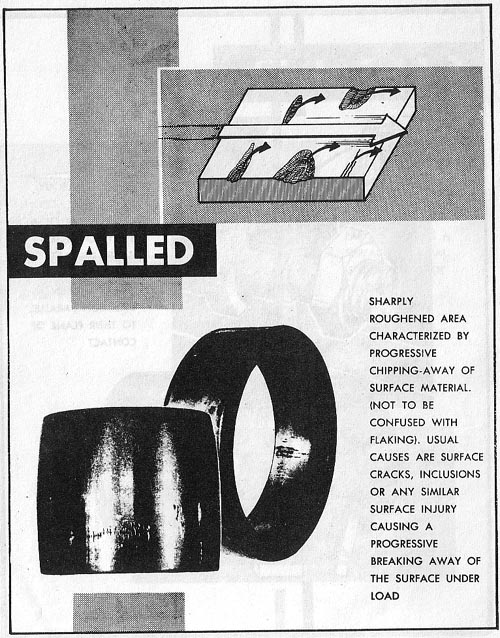 Streched:
Enlargement of a part as a result of exposure to operating conditions.+
Stripped:
A condition usually associated with threads or insulation. Involves removal of material (threads) by force.
Torn: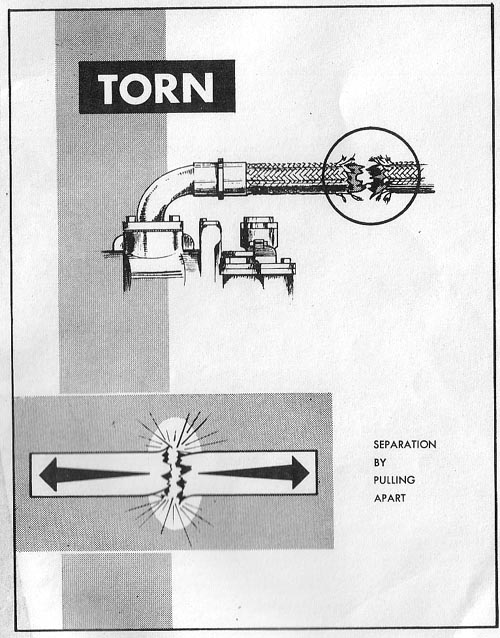 Worn excessively:
Material of part consumed as a result of exposure to operation or usage, beyond the limits given by the manufacturer.
> FOR INFORMATION ONLY. UNCONTROLLED DATA !.