The present 737NG cockpit engine fuel-levers will be replaced by new lighted lever-lock toggle switches on 737NG airplanes from line number 5605 and on. The new switches should prove more reliable and easier to maintain. This configuration will also be incorporated on 737 MAX airplanes.
The new engine fuel start levers will be at the same location on the control stand as now, just aft of the throttle levers. A new light plate will be installed to provide illuminated nomenclature for the "Engine 1" and "Engine 2" levers, and for the relocated parking brake light. Another improvement with the new levers is the interconnection with the fire warning system. The appropriate engine start lever will now illuminate together with the engine fire warning switch. Another change include a redesigned parking brake lever that is more ergonomic, a modified parking brake linkage to eliminate interference issues, and a smaller parking brake LED in place of the current indicator light.
See the pictures below for more clarification of the new start switches, parking brake lever and repositioned horn cut-out switch. Thanks to Stefan P. for this information provided to sjap.nl, for information only.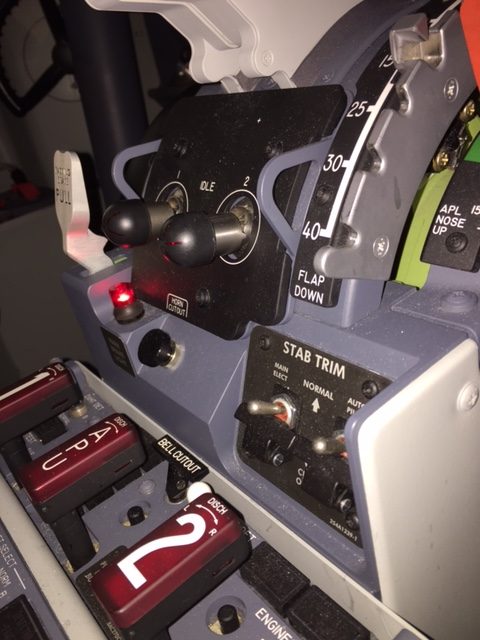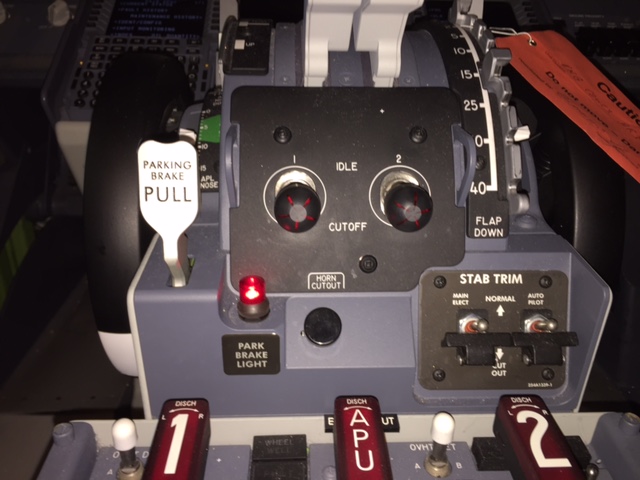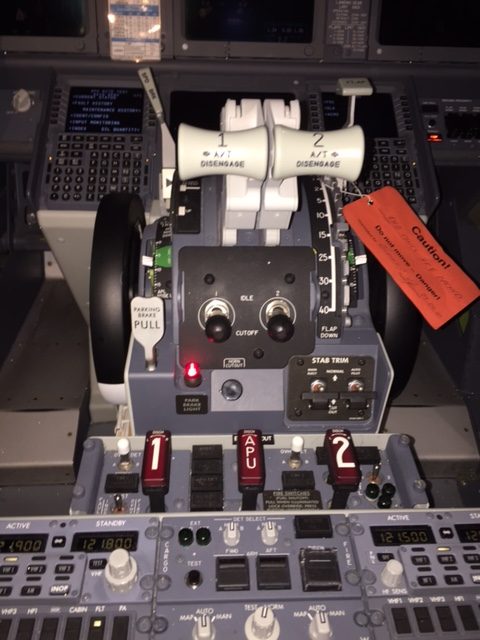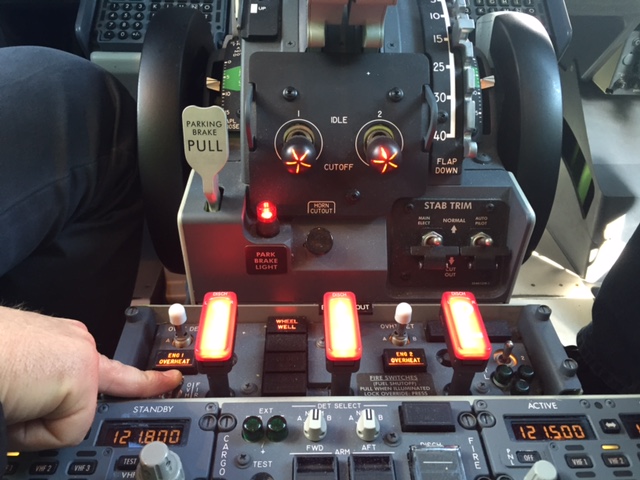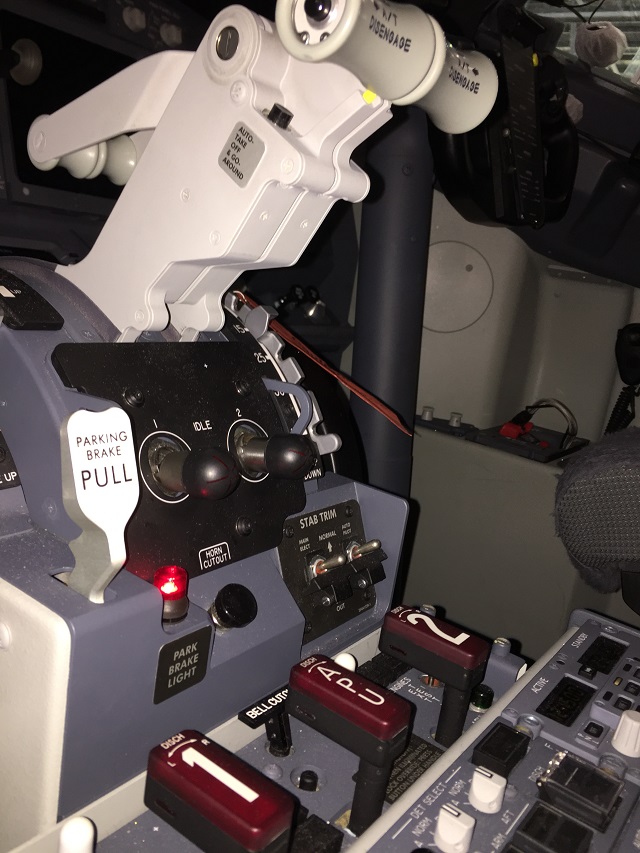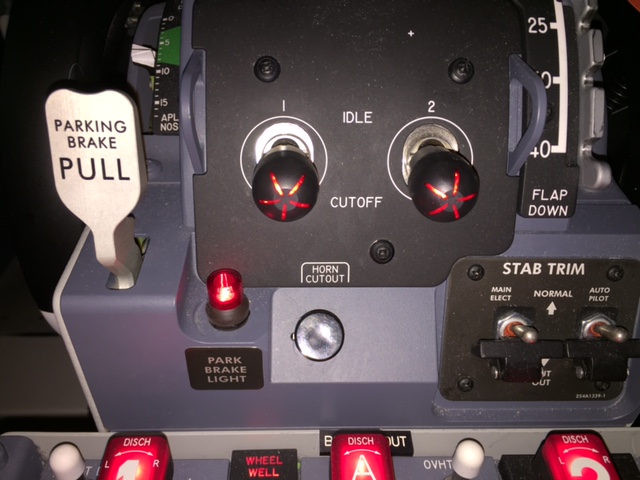 > FOR INFORMATION ONLY. UNCONTROLLED DATA !.