737-NG thrust reverser blocker doors:
Recently we discovered that the wear-pads of the spring, inside the thrust reverser blocker door assy, may come loose and cause damage or just dissappear. If you are lucky you'll find the loose pad still present inside the housing. There are 2 wear pads installed inside each blocker door. One or both may be found missing. To find a missing pad, you have to look inside the blocker door, with a mirror, and see if the spring rests on a green colored pad. If you only see the white colored bracket, then you most likely have a missing wear pad. See the pictures for clarification. If you are lucky and find the loose triangle shaped wear pad, you may re-install it using BMS 5-44 or 5-45, see the procedure in CMM 78-31-24 wear pad item (120).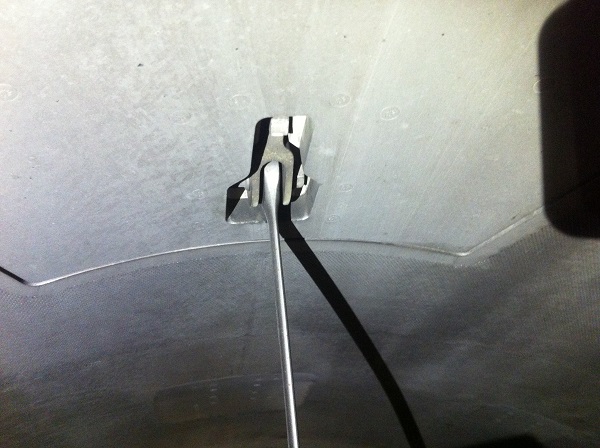 Use a mirror to check for missing pads.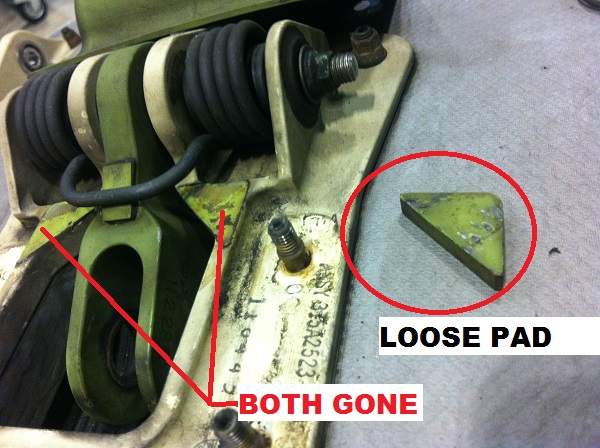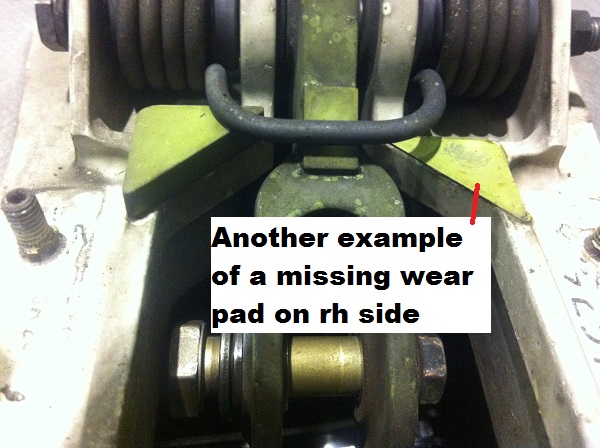 > FOR INFORMATION ONLY. UNCONTROLLED DATA !.