We still make many errors with "servicing" these things. Thus Sundstrand has made the arrow glass of the IDG better. Philosophy is that, irrespective of the temperature, the CSD/IDG always must be able to be serviced. At the CSD there is a rule effective that is not well stated in the manual! It can never filled above the middle of the band. Differently, it can never be drained when the level comes under the middle of the band. At normal operating temperature, after cooling, the oil quantity will never come under the band. Differently, at warming up to operating temperature the quantity will never come above the band. If the oil quantity comes outside the band damage to the CSD/IDG will occure. (It has occured that an engine could not be started because of a overfilled CSD.> OIL LOCK) .
Text & pictures provided by R. Meijer. See the illustrations for better explanation: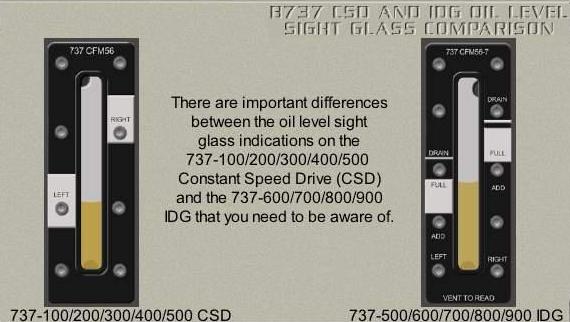 >> 737-1/2/3/4/500: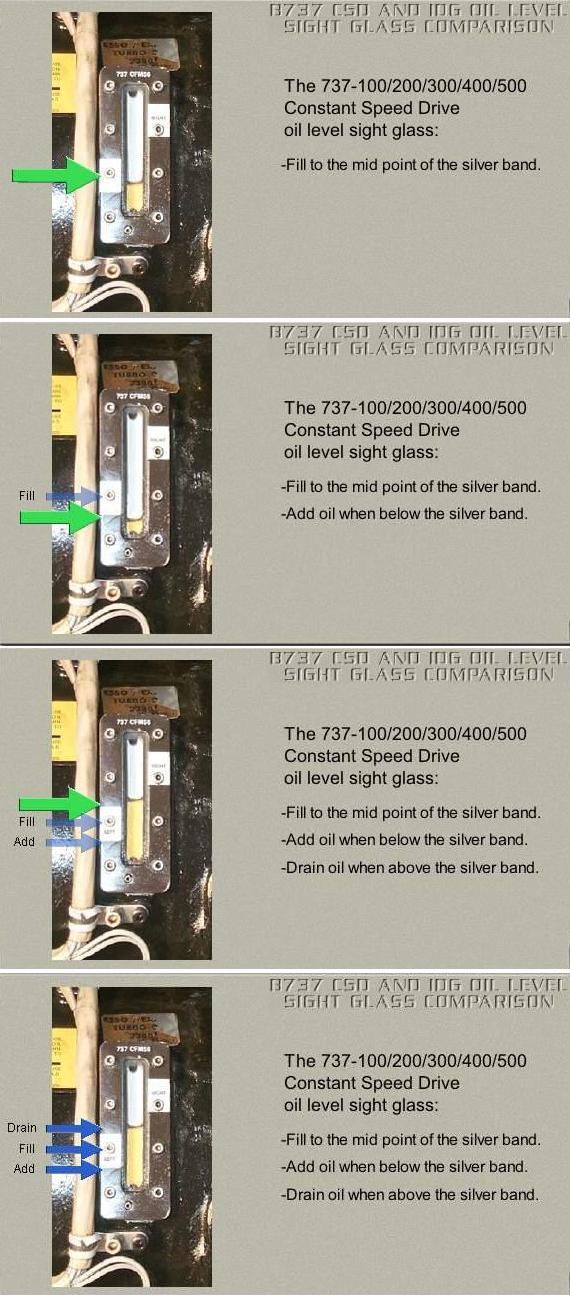 >>737-6/7/8/900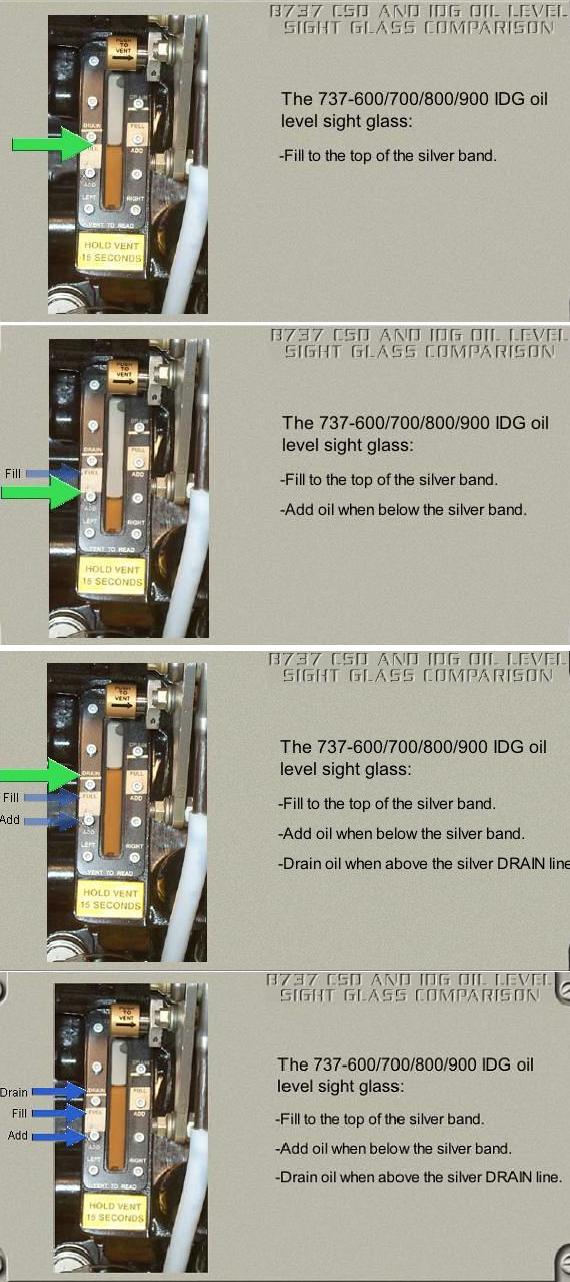 > FOR INFORMATION ONLY. UNCONTROLLED DATA !.