The engine bleed system on the NG has 7 flexible lines incorporated in the various systems. They are the cause of many engine bleed problems because they are very sensitive and fragile. The flexible lines are made of very thin wounded material inside,  which cracks and breaks very quick when not installed tension free or due to engine vibrations. The picture below shows a cross-section of such a line.
When troubleshooting on the engine bleed system, you can use the overview in the picture below, where the flexible lines are highlighted. The numbered pictures refer to these lines, so you can easily find them on the engine. 
Click on the picture to enlarge in PDF format.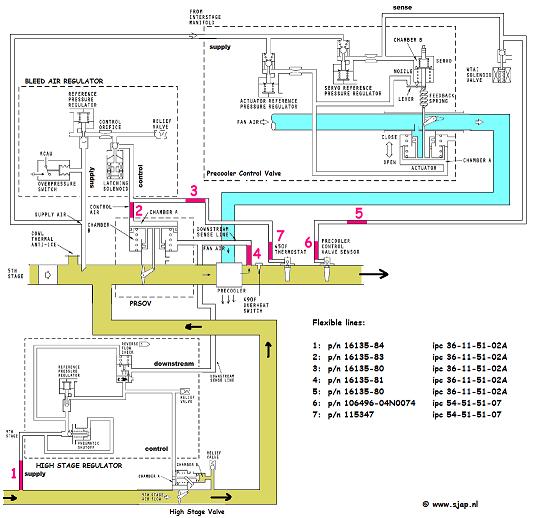 > FOR INFORMATION ONLY. UNCONTROLLED DATA !.