B737's have been known to develop "chattering/shuddering/slight binding" of it's Aileron Control Wheels through the full range of travel. While this "chattering/shuddering/slight binding" can be indicative of bearing failure it more often than not is caused by a sticky Paddle and Fork Assembly Surface as shown in attached photos.
An easy fix is to spray said Fork and Paddle assembly with lubricant to clean and lubrica
– The photos were taken in the lower nose compartment underneath the captains control column viewing UP
– The fix is effective for both 737 classics and B73NG (New Gens)
Thanks to Christian V.  for this usefull maintenance tip !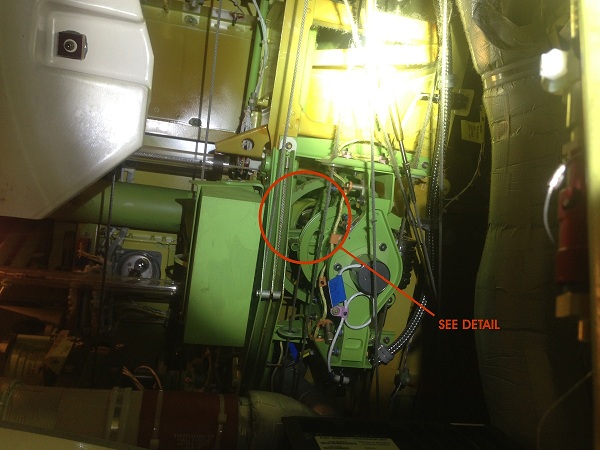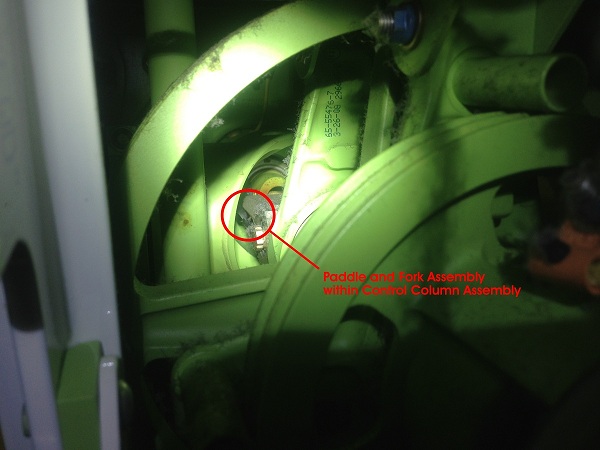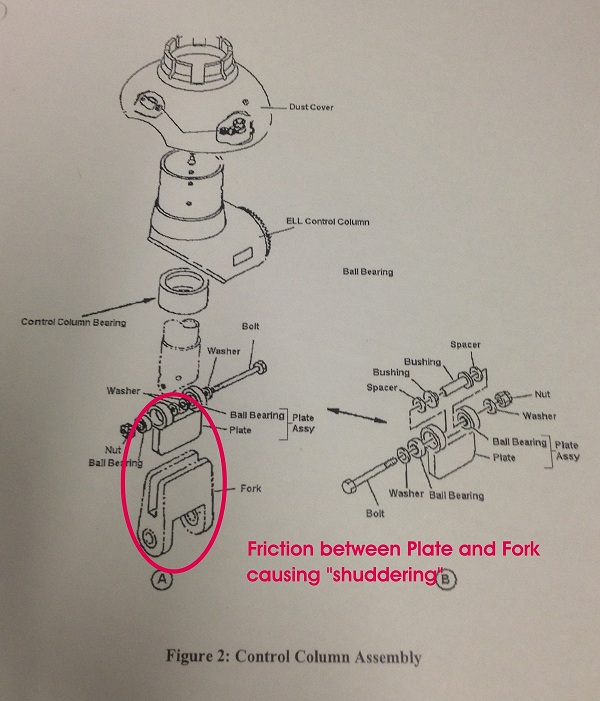 > FOR INFORMATION ONLY. UNCONTROLLED DATA !.